Procond electronic board replacement for Honeywell
Honeywell, which produced control boards for DAKON DUA boilers has already stopped production and sales of PROCOND boards (white).
ATTENTION!!! Now these boards replace the new el. Honeywell boards (green).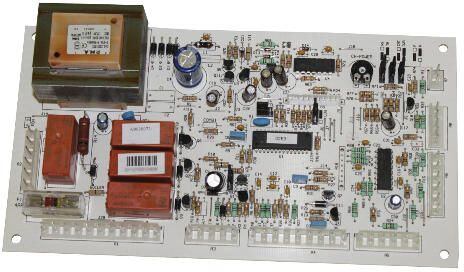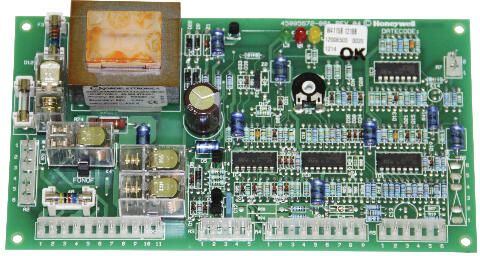 Clear table of compensation
 
DAKON
Original
Reimbursement
Boiler model

Board name

Cat.No.

Label

Board name

Cat.No.
Label

DUA 28BT

Procond BT

87381014420

 

Honeywell BT

 

87381014410

SMD0171C

DUA 24CT, 24RT, 30CT

Procond CT

87381014070

SMD0155C

Honeywell CT

 

87381016630

SMD0151C

DUA 24CK, 24RK, 30CK

Procond CK

87381013700

SMD0145C

Honeywell CK

 

87381013690

SMD0141C

DUA 28BK

Procond BK

87381014400

 

Honeywell BK

 

87381014390

SMD0171C
---
Power exchange Procond boards for Honeywell for model DAKON DUA BT
The control automation can be replaced by Honeywell 87381014410 automation for DUA BT boilers (turbo with storage tank). The automatic control system must cooperate with the DHW control thermostat with capillary 87381014380 . In addition, you will need the MAN0400C / 70330140 control thermostat operation switch knob. Unical only supplies the buttons in a set. The order code for the kit is 95000365 .
DUA BT boilers can continue to be operated where Procond automation was with the TNC storage tank sensor 87381017950 . To replace the automation, the TNC must remove the storage tank sensor and replace it with a DHW control thermostat with an operating switch knob (crescent).
More also herePDF .