How to choose the right spare part for the boiler
Do you need help with the selection and correct identification of the spare part?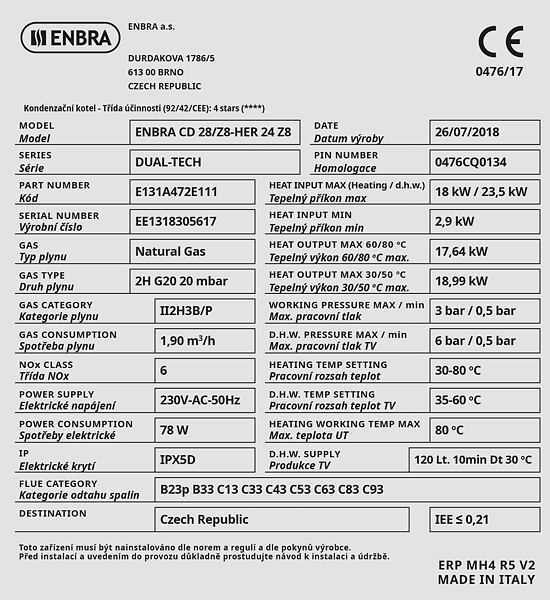 To accurately and quickly determine the required part, you need:
Send the production label of the boiler to the e-mail info@dilynakotle.cz
or call 602 411 700 via WhatsApp.
Provide a brief description of what part you are interested in.
Send a photo of the required part (this will make it easier for us to correctly determine the part).
You will receive the spare part number, price and stock availability as soon as possible.
The boiler nameplate is always located on the boiler (most often on the boiler cover).
Need more parts and don't know their names?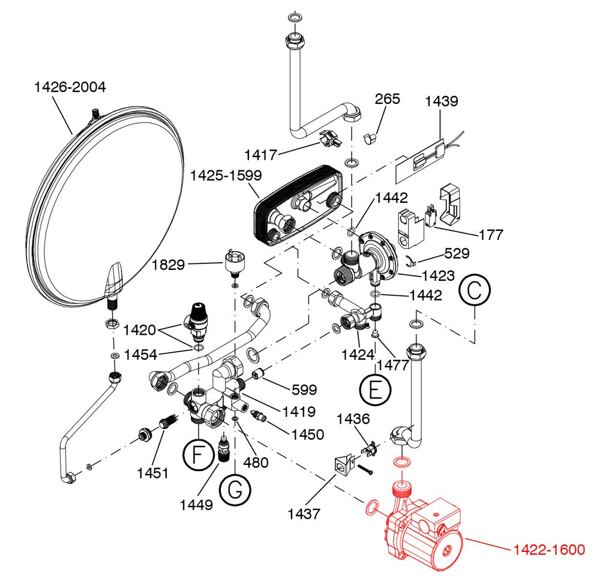 We will send you a drawing of the boiler and you will choose the individual parts yourself.
You enter the product code into the search on our website.
You add the product to the cart and complete the order. Stock availability is displayed for each item.
The delivery date depends on whether the required part is in stock or on order.